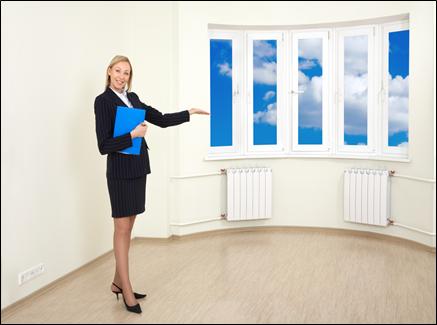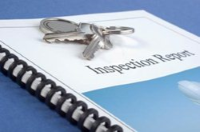 Through extensive research, we know what our clients expect from Rexhepi Real Estate and their property manager, the promise of enjoying an exceptional level of personal and professional service. Clear communication is the key to identifying your individual needs and expectations.
The Rexhepi Real Estate Promise is your absolute assurance of just how seriously we take our responsibilities on your behalf. It's our way of being held accountable, and your way of knowing your investment property will be looked after every single step of the way. Consider it our total commitment to working together to make the whole experience easier, less stressful and far more rewarding.
Maintenance
It is the policy of this firm that all maintenance requests come to us in writing. Once received, we contact yourself to advise of the problem and seek your instructions. You may want to contact your own trades person and arrange the maintenance yourself, or you may instruct your property manager to arrange quotes or simply send through a work order to our preferred tradespeople. You can discuss your options further with the Property Manager.
It is very important that landlords are aware that any appliance that becomes defective during the term of the tenancy must be repaired or replaced. Landlord's, under the Residential Tenancies Act are required to maintain the premises.
Urgent Maintenance is to be attended to within 24 hours of being reported.
Non-urgent maintenance is to be attended to within 14 days of being reported.
Reaching to all tenants via the internet
Rest assured to reach the maximum number of potential tenants, as we advertise you home on over 7 real estate websites including the most popular real estate website www.realestate.com.au Realestate.com.au has the most properties in Australia advertised on its site. On average www.realestate.com.au gets 5.2 million visits per month. We place multiple pictures of your home and a carefully detailed description so viewers can view you property from all over the world 24/7.
Open For Inspections
For the security of your home, prospective tenants are accompanied through the property during inspections. You can ask your Property Manager to make note of any special requests for your inspections. For example: please remove your shoes or ensure the rear gate is kept closed at all times.
All prospective tenants are required to show photo ID upon entry to the Open For Inspection and all attendees are documented for security purposes.
As you will not be present during the Open For Inspections, we will absolutely ensure that your home is properly locked and secured upon leaving and a business card will left behind as confirmation of the inspection.
Presentation of Your Home
When it comes to presenting your home for rent, presentation is very important. Prospective tenant's first impressions are crucial this is why it is important that your property is well presented throughout the inspections
-It's the small things that make the big difference!
-Deodorize rooms.
-Keep kitchen counter clean and clear of appliances.
-Remove any cobwebs.
-Keep pets away from prospective tenants and keep pet area clean.
-Cleaning out the gutters.
-Gardens are weed free and lawns freshly trimmed.
-Internally the home is clean and tidy.
-Put all valuables in a safe place.
Securing Your Tenant
Discuss your needs with your Property Manager. It is important to think about the duration of the lease, are you looking for a long term or short term tenancy? Do you have any specific requirements, for example: No Pets.
At Rexhepi Real Estate we pride ourselves on our landlord's satisfaction.
Tenant Selection
All prospective tenants are screened during Open For Inspections.
Tenants cannot enter into a lease agreement without having inspected the property.
Residential Property Application forms are completed by each applicant over the age of 18 years old.
Applications include information regarding tenants' personal information, previous rental history, current and previous employment history and personal references. Which is then supported by 100 points of identification and proof of income. All applications carefully processed and relayed to the landlord for their final decision in order to approve and secure an applicant.
An National Tenancies Database check is then conducted, this will note any previous VCAT orders or irregular payers (if lodged by previous Agent)
Your property manager will give you their recommendation, however as this is your precious investment property, we leave the final decision to you.
Ingoing & Outgoing Condition Reports and Photos
Prior to tenants moving into a property we conduct an ingoing condition report of the home, an ingoing condition report records the condition of the property before tenants move in and photos are also taken through the home internally & externally. A copy of the condition report in kept in the office as well as the photos, a copy is given to the tenant and a copy is sent out to the Landlord.
Once the tenant/s have vacated the property an outgoing condition report is conducted, this is where we check the property and make sure everything in the property is in the same state as when the tenants started their lease, tenants are advise to check the condition report and to ensure they leave the property in the same condition as it was when they started their lease. If there is any damage, excessive wear and tear or items needing repair the tenants will be advised it must be fixed within 3 days after the outgoing report has been conducted by your property manager, if it is not fixed by the tenant we will organize the works to be done by our professional trades people and this will all be covered by the bond (which is paid upon the start of the lease, bond is equivalent to 1 months' rent).
Collection Of Keys
Your Property Manager will ensure that the lease agreements have been signed, rent has been receipted and the bond has been lodged prior to handing the keys over to tenants. We keep a separate copy of keys in the office for the purposes of routine inspections and tradespeople to access the property when required.
SCHEDULE OF SERVICES PERFORMED FOR THE LANDLORD
· Market the property (including design, preparation and placement of agreed advertising).
· Receive process and check Residential Tenancy Applications.
· Select a tenant in consultation with the landlord.
· Arrange preparation of the appropriate documentation including the Leased Agreements, condition reports, inventory of fixtures, and other specific negotiated terms of the Lease agreement.
· Provide a copy of additional documentation that may be required under government legislation, brief the tenant/s and landlord/s on their respective rights and duties.
· Collect and lodge the bond with the RTBA as required under the Residential Tenancies Act 1997.
· Receipt rental payments in accordance with the rental agreement.
· Facilitate inspection of the property.
· Pay authorized accounts and statutory charges.
· Provide Landlord's instruction sheet that incorporates appropriate instructions from the owner for attending requests for maintenance and repairs, disbursal of net rent.
· Disburse the net rent to the lessor in accordance with the instructions with a statement detailing all income and outgoings.
· Conduct and agreed schedule of regular inspections of the tenanted property.
· Undertake regular maintenance reporting.
· Administer rental reviews and lease expirations.
· Represent landlord at any statutory tribunal hearings.
ZERO TOLERANCE Policy for Late Rent Payments
At Rexhepi Real Estate we pride ourselves in our careful tenant qualification and screening processes. Applications are approved ONLY on the grounds that we are confident that the rent will be paid on time. However a minority of tenants still get behind in their rent, despite all of our tenant screening procedures.
As we do not know who this will be when we sign tenancy agreements, we need to advise each tenant our Zero Tolerance policy for late rent payments.
Follow-up involves phone calls and personal visits. This has caused some people upset, embarrassment and also resentment. However we do not apologies for such action as we believe that rent must be paid on time…all the time! We make it clear that our clients who own their rental property have taken out a mortgage. This person has approved your application ONLY on the grounds your rent will be paid on time…everytime!
Therefore we encourage all tenants to ensure their rent is paid on time, and also so that our business relationship remains beneficial for both parties. In some cases, details of the tenancy are lodged on a National Internet Data Base. This will affect further tenancy arrangements with other Real Estate Agents not only in your local area, but Australia wide. This will cause tenants inconvenience and hardship.
OUR POLICY IS AS FOLLOWS:
- 1-3 Days Late- We will send you a SMS Text.
- 5-7 Days Late - phone call or personal visit
- 7-12 Days Late- phone call or personal visit
- 15 Days Late– Termination Notice issued
PROCEED WITH EVICTION PROCESS!!
Sometimes some tenants are continually late with payments, without becoming a full 14 days behind. If we have a tenant that is consistently behind despite all of our efforts, we will recommend to the landlord for this lease not to be renewed. The tenant will be required to vacate the property at the end of their lease, and also be furnished with a poor performance reference should a new landlord or agent require one.
In some cases, details of the tenancy are lodged on a National Internet Data Base. This will affect further tenancy arrangements with other Real Estate Agents not only in your local area, but Australia wide. This will cause tenants inconvenience and hardship.
Therefore we encourage all tenants to ensure their rent is paid on time, and also so that our business relationship remains beneficial for both parties.